Vacancy: Welder/Technician
Welding the Sound of Power together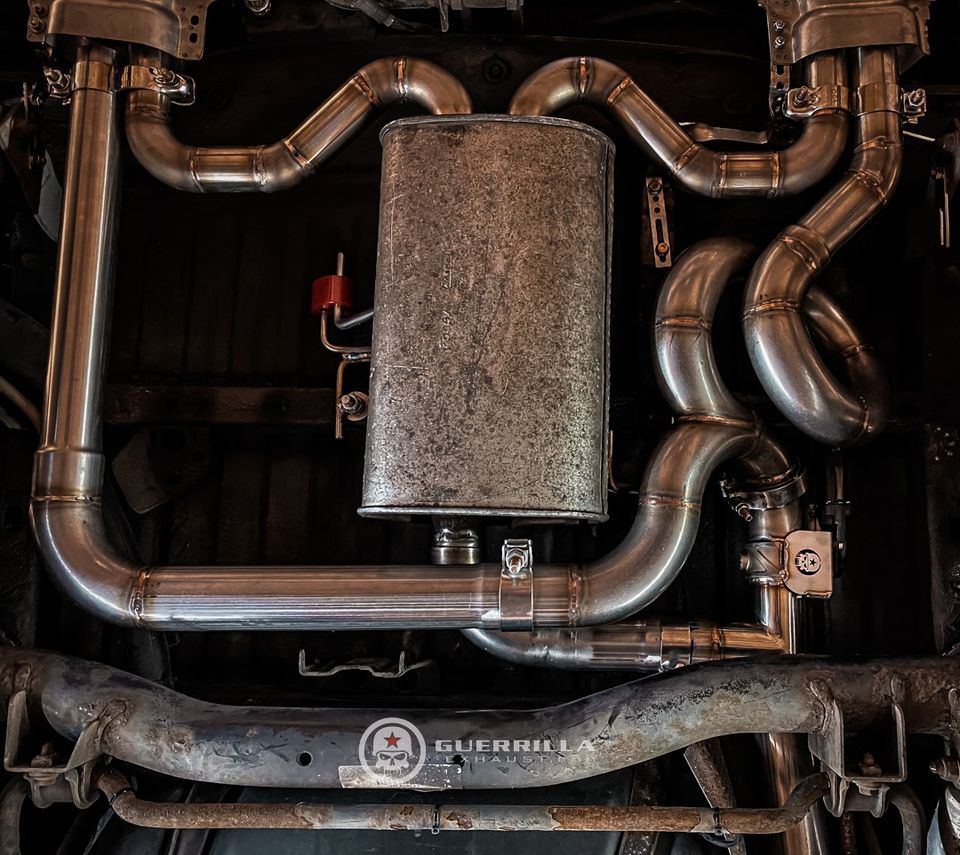 We are crazy about cars and addicted to the thrill they give. You too? Our customers certainly are: with the push of a button they change the sound of their car from civilized to brutal. Guerrilla Exhaust is a leader in sound adjustable exhaust systems. At our headquarters in Heroes City, Limburg – popularly called Helden – we fabricate most of our products ourselves.

Our team needs another tech hero. We are looking for a top-class welder. No arc fiddler. No electrode consumer. But a TIG artist who loves weld porn. And who likes making badass stuff.
(By the way, if you don't bother to carefully read the text below, then you're not Guerrilla material, sorry.)
You're able to carry out all the necessary welding operations autonomously, efficiently and quality-consciously, to build our exhaust products and solutions. You have welding certificates and experience in welding thin-walled pipes and stainless steel. Because we work with real steel, not fluff.
You can work accurately and stably. Uniformity in welding quality is crucial to us. Serial productions are made using molds and/or a welding manipulator. But you do not only work according to the drawing, you can also weld free-hand based on specific customer requirements. It's not just a strong but also a beautiful weld that's important.
In addition, you help with the assembly and installation of exhaust systems under customer cars (yes, it's full of cool rides here every day). So you have technical insight and know enough about cars. Other activities include maintenance, overhaul, testing and (in rare cases) the repair of our exhaust products.
Of course you always work responsibly and with your PPE. Because just like you, we take safety and quality very seriously. Guerrilla Exhaust is not a production company, but an
automotive experience provider
. We deliver sensations to our customers; quality in all aspects, from design to end result.
You fit into the team (read: a certain quaintness is an advantage). You don't have a 9 to 5 mentality, but an 8 to ready mentality (you don't always work overtime, really). You have an affinity with cars. If not, it's better to do construction welding elsewhere. And you have balls, uhm, character.
At Guerrilla Exhaust, work equals passion. We do our thing, we do it
The Guerrilla Way
and we make our customers happy. Here you have fun (and yes, shit sometimes happens), you work on cool projects, you can grow in your profession and you will be well rewarded.
Let's be fair and square. You must be damn good at it. You should really want it. And you have to be daring. If so, we would really like to meet you.
Send your response and preferably your CV to:
sandra@guerrilla-exhaust.com
. For more information you can also call: +31 6 8151 9375.
#welder #vacancy #exhaustporn #weldporn #guerrillaexhaust #thesoundofpower #guerrilla bypass #automotive