Performance exhaust systems
Performance exhaust systems


Loading...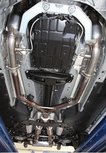 Exhaust Performance dual including installation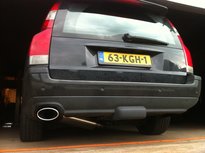 Uitlaat Performance enkel inclusief installatie
---
Guerrilla Performance exhaust: supreme power

You drive a fast car, but you want more. There are many options, from a K&N open air intake, to chiptuning and technical engine tuning. But once upon a time, your standard exhaust will become the limiting factor.

The Guerrilla Performance exhaust aims for maximum performance - optimized for your car and your personal wishes. Resulting in a car that sounds fast, feels fast and drives fast.

Tip:
Turbocharged engines benefit from a large diameter downpipe that enhances the efficiency of the turbo, delivering even more power. Guerrilla downpipes are available with and without (race) catalytic converter.