Stealth OEM replacement exhausts
Stealth OEM replacement exhausts


Loading...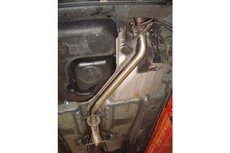 Exhaust Stealth single including installation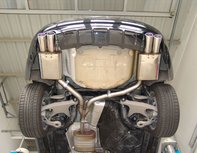 Exhaust Stealth dual including installation
---
Guerrilla Stealth exhaust: better than stock

Choose for a Guerrilla Stealth exhaust when you don't want to replace your exhaust ever again. Stealth resembles the stock exhaust, but has better appearance and durability, as it's completely made from stainless steel. In decibels the sound level is equal to the original, yet the inox steel and better mufflers generate richer acoustics.