RAM TRX Bypass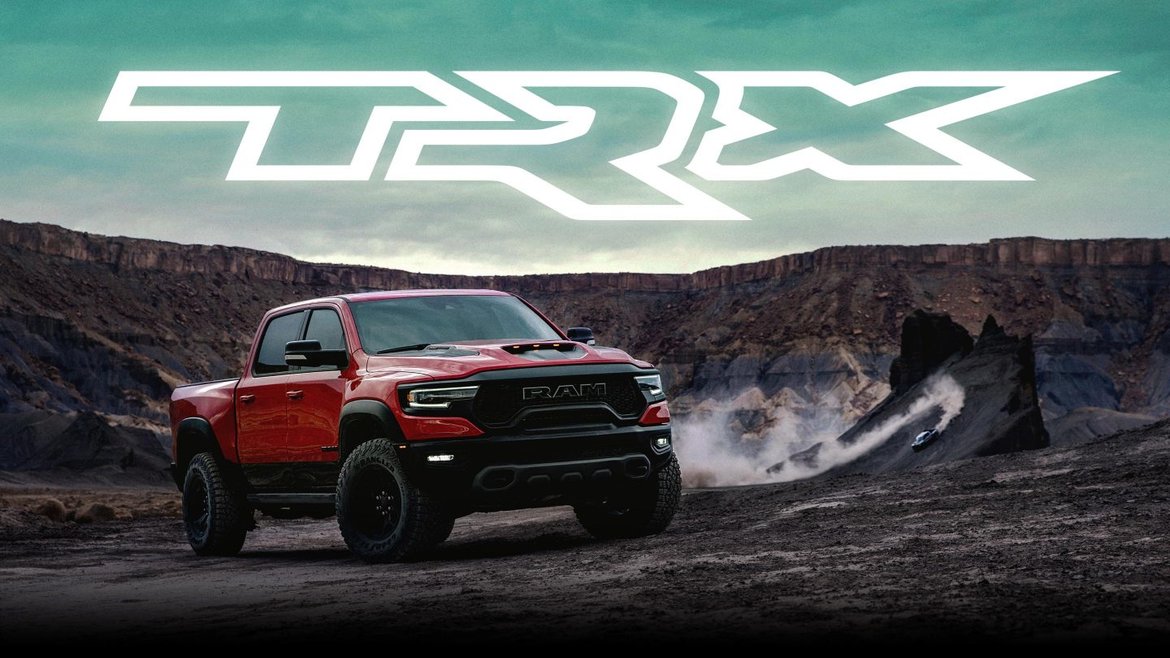 The most badass pickup of all time deserves the most badass exhaust!
As logical as one plus one equals two: the most badass pickup of all time, deserves the most badass sound, of course. And that's exactly the purpose of the custom fit Guerrilla Bypass for the RAM TRX 1500!
Exclusively designed to let those 700+ dinos from the Supercharged 6.2L HEMI V8 "Hellcat" engine scream and roar to the max. The Sound of Power – the way it's meant to be.
Tailor-made exhaust valve system for the Dodge RAM TRX 1500
Good to know about the Guerrilla TRX Bypass:
Dual valve system in 3 inch format ensures optimal flow
Perfect fit in the OEM exhaust
Uses the original suspension point
Does not protrude from under the underbody plating
100% air-tight, even at maximum boost
Including the renowned, genuine Guerrilla benefits
Available directly from stock!
Installation comes standard
That boosted HEMI inhales enormous amounts of air and has to get rid of its exhaust gases as quickly as possible. That's why a RAM TRX 1500 comes with a big fat dual exhaust, unlike the more normal RAMs. A complex piece of pipework, so you can't just slap on a couple of valves.
And that is why, dear RAM TRX owner, we mount your new Bypass system for you (unless you're far, far away - then please contact us). Saves you from dirty hands and you get a 2-year warranty on both the product and the installation.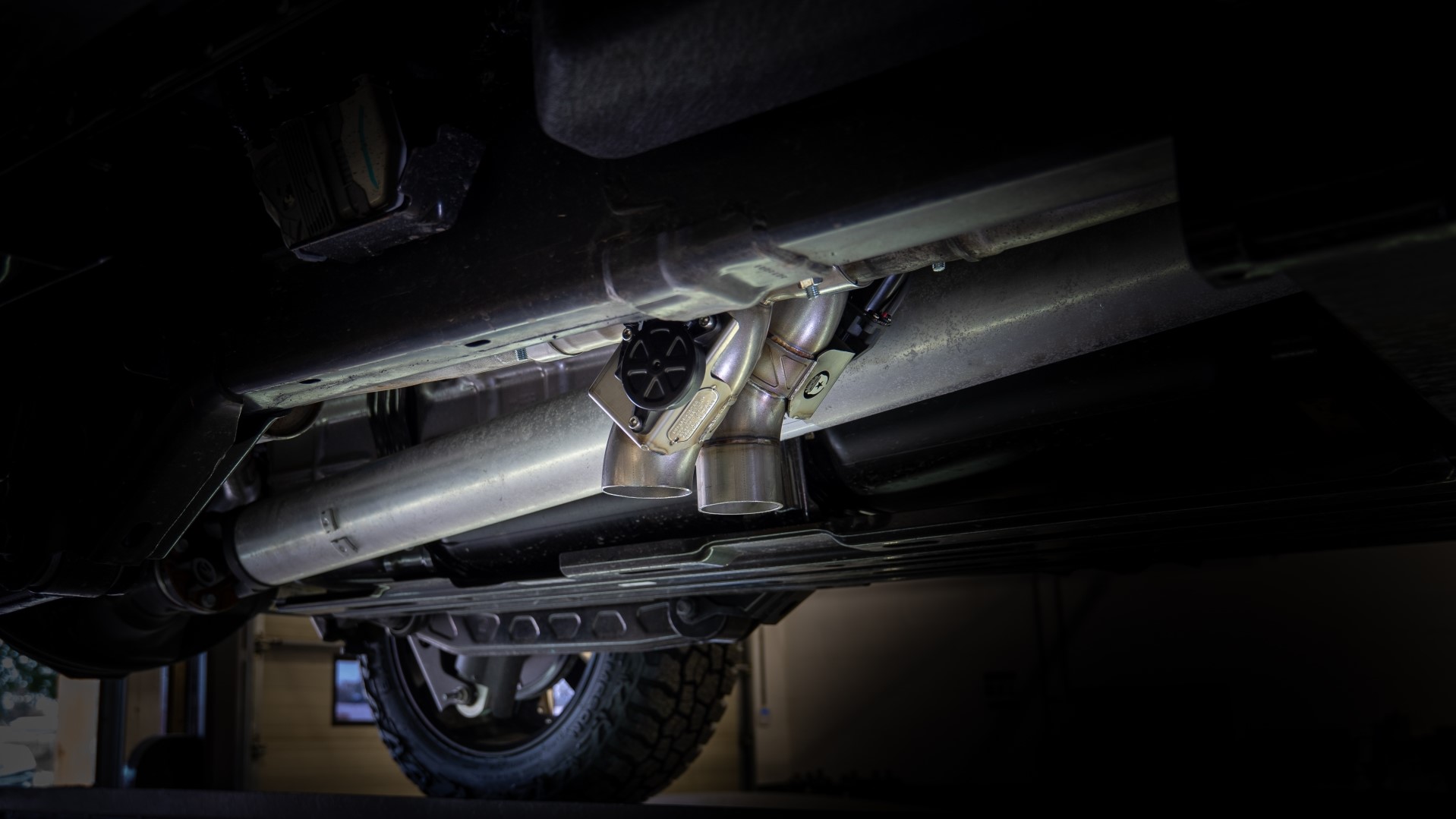 Loading...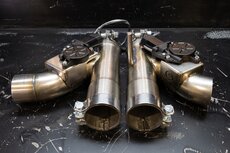 Dodge RAM TRX 2021+ pick-up custom fit 3.0" dual Guerrilla Bypass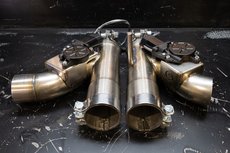 Dodge RAM TRX 2021+ pick-up custom fit 3.0" dual Guerrilla Bypass, INCLUDING INSTALLATION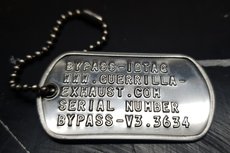 Extra Dog Tag for Guerrilla Bypass